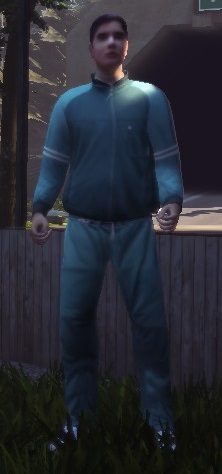 Paul is a character in the video game Goat Simulator. He can be found in the town wearing a blue outfit. With only one single Paul model performing an activity in the town, he and Francis share the title of least prominent human character in the game. This character is a reference to Paul Yance, a designer at Coffee Stain Studios AB where Goat Simulator was developed. In the xbox version he wears a blue-ish green-ish outfit. He is not in the mobile version of the game. Paul is less rare in Xbox version than the PC version when you're in Goat city bay.
Locations
Edit
The following is a list of locations where Paul can be found in the Classic Map.
Joining protestors at a rally near the Helvete tunnel but can sometimes not be found.
Ad blocker interference detected!
Wikia is a free-to-use site that makes money from advertising. We have a modified experience for viewers using ad blockers

Wikia is not accessible if you've made further modifications. Remove the custom ad blocker rule(s) and the page will load as expected.