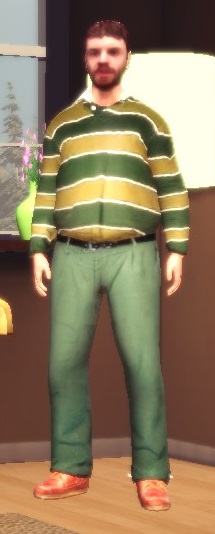 Jolle is a character in the video game Goat Simulator. He can be found in several areas of the town, sporting a shirt with green stripes. Most think that Jolle is depressed which explains many of his locations in both maps. He is the only character wearing a striped shirt in the mobile version. He is very fat and sometimes he is wearing an engineer suit.
Locations
Edit
The following is a list of locations where Jolle can be found in the Classic Map.
Among the crowd watching a car drift around the tall grass.
Driving a semi-trailer truck through Goat Ville.
Enjoying a barbecue with several friends.
Joining protesters at a rally near the Helvete tunnel.
Standing next to a wrecked car in the gas station garage.
Working on Goat Simulator on the first floor of Coffee Stain Studios.
Ad blocker interference detected!
Wikia is a free-to-use site that makes money from advertising. We have a modified experience for viewers using ad blockers

Wikia is not accessible if you've made further modifications. Remove the custom ad blocker rule(s) and the page will load as expected.